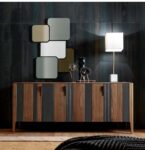 THE ABILITY TO INTERPRET CONTEMPORARY LIVING THROUGH INNOVATIVE DESIGN. IN MODO10 NO FORM IS BORN BY CHANCE, NO FUNCTIONALITY IS ATTRIBUTED TO IT BY EXCLUSION: AT THE HEART OF DESIGN IS ALWAYS MAN AND THE COMMITMENT TO MEETING HIS PRACTICAL AND AESTHETIC NEEDS.
Innovation is the basis of development and is embodied in terms of materials, know-how, and the pursuit of quality. These are the values that make Modesign's furniture unique That's why we protected its design by filing a patent for all furniture and components in the Domino collection. The collection is characterized by its minimalist forms that recall the Art Deco style of the 1940s and 1950s. The raw material plays the starring role in this collection as Canaletto Walnut wood stands out for its marked grain; this peculiarity, combined with the skill in working this raw material, increases its intrinsic value and guarantees its durability. Owning a piece of furniture modo10 is a guarantee of value that lasts over time, and with the instrument of the patent we also want to protect its image and design to ensure maximum seriousness towards our customers.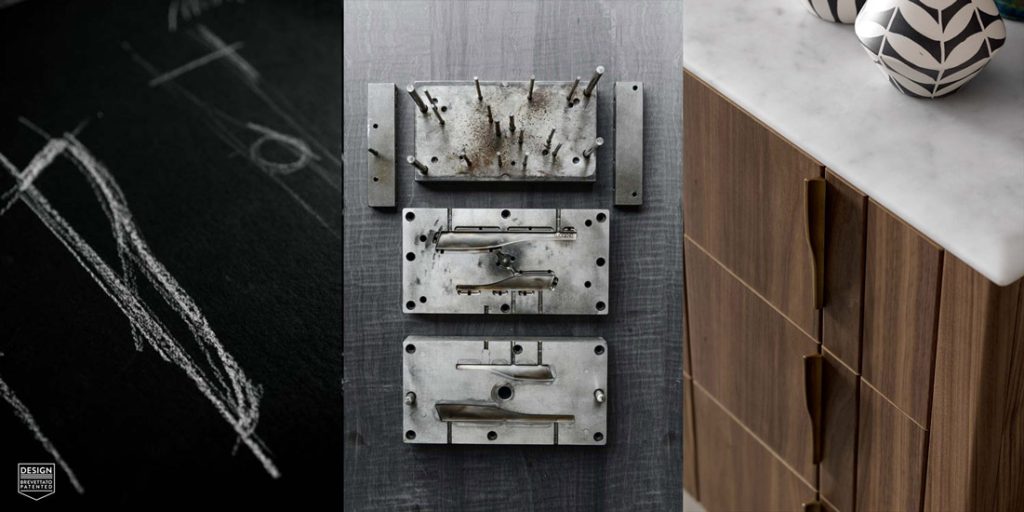 TODAY'S IDEAS ARE TOMORROW'S SOLUTIONS.
In an age of standardization and globalization, we are committed to the search for new forms and materials, to offer a product that keeps intact that all-Italian taste for doing things well combined with original design. Domino is synthesis of Made in Italy: its design is innovation and creativity, originality and traditional craftsmanship, traits that come together to support stylistic research. These values are a heritage to be safeguarded and guide all the company's activities, defining Modesign's exclusivity with collections with a strong identity. We leave nothing to chance, in fact even the Domino handle was designed and made exclusively for Modesign.